Hello guys,
It seems I'm back from a very long holiday, or so it seems. My personal life as well as college caught up with me and well me being lazy I just didn't bother. It didn't help that I had lost my way with blogging. However I AM BACK! I have returned with a new blog design (which I love) and hopefully a new direction with blogging. I felt as if before I left it was just makeup everything and I was getting bored, I mean I love makeup yet hate reviewing it because I don't wear it every single day. Meaning my direction comes in the form of book posts (which I'm trying to do more of), OOTD posts (as now I have my own place!!) and just normal everyday lifestyle posts. Don't get me wrong, I will still talk about beauty it just won't be all the time as I'm not actually buying that much makeup anymore.
I have so many posts I want to share with you, including a tour of my very own flat and the weekend I spent away in Peterborough, but for now I'm going to give you a taste of what I'm going to be reading this summer!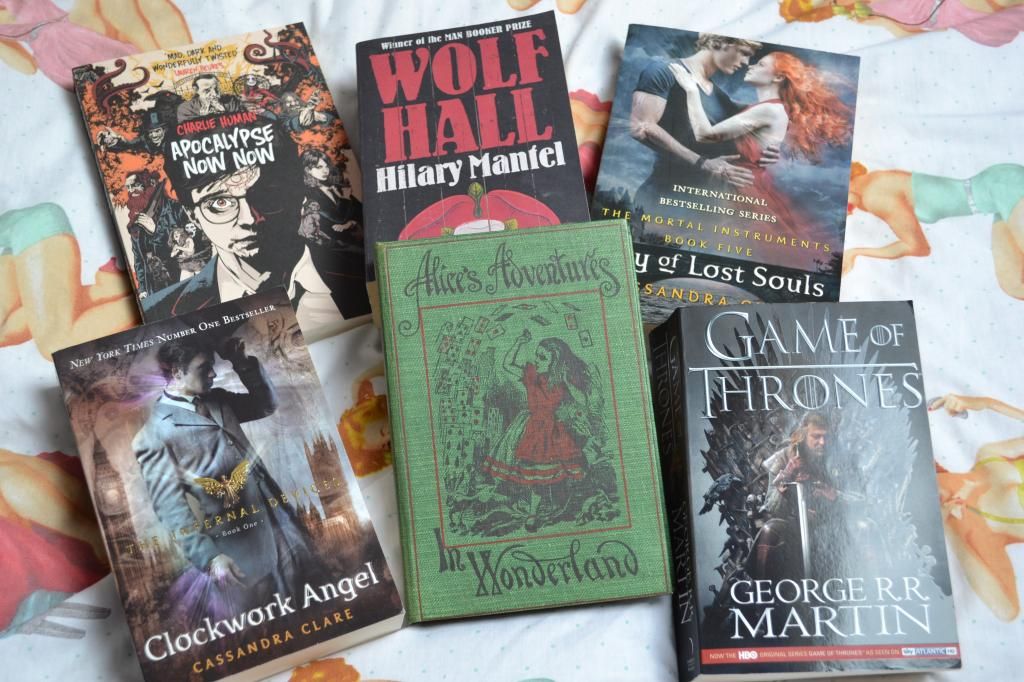 Apocalypse Now Now By Charlie Human
Wolf Hall by Hilary Mantle
City of Lost Souls by Cassandra Clare
Clockwork Angel by Cassandra Clare
Game of Thrones by George R.R Martin
Also including some kindle books I just haven't had chance to read (I'm trying to save up for the HD fire)... I haven't included many on this list as I'm slowly getting myself back into reading as I haven't done very much this year. Hopefully when September rolls around this list will be complete and I'll have had to make a second post for all the other books I've read! As I seem to have tons of spare time and spend most of it in bed... so I may as well start picking up a book again.


Follow me on Twitter | Follow me on Instagram | Follow me on BlogLovin'