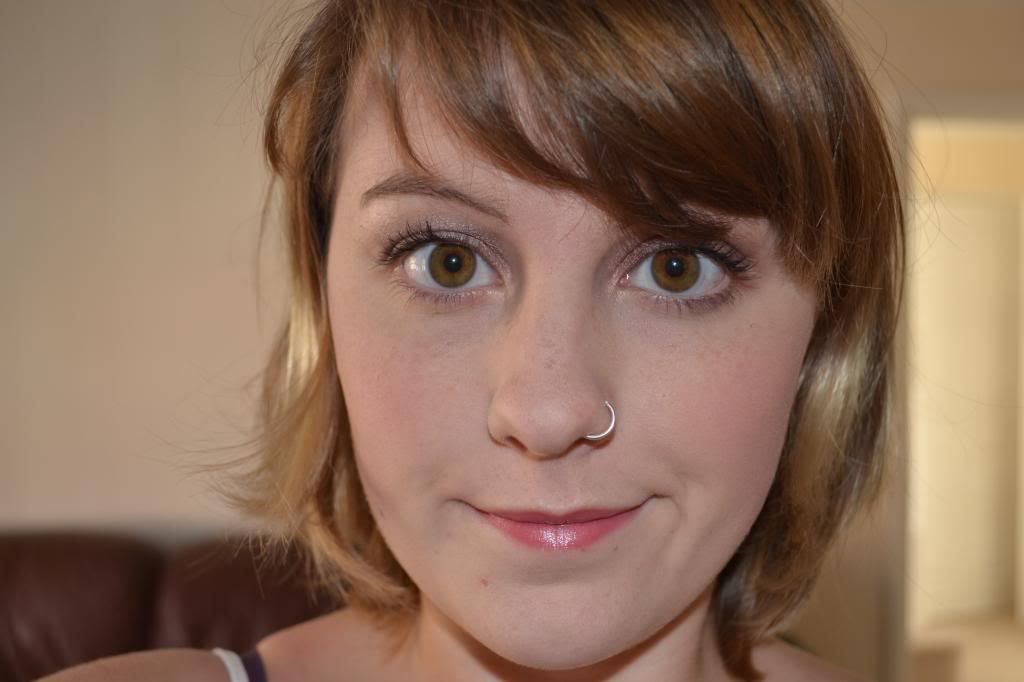 I recently did a lovely eyeshadow look for work that I wanted to share with you all as I'm trying to get in to the whole 'I won't wear eyeliner everyday!' It was actually unintentional, I just meant for the look to be a nice pale pinky colour and due to my crease brush having a little black colour from the day before it transferred and darkened my look, but I liked it even more!
For the base colour I used my NYX jumbo eye pencil in Milk and the base shade was number 5 which I dusted all over my lid and the crease shade number 6 in
this
sleek palette (full of my favorite colours!!) which I put into my crease and blended outwards and down which is when the black transferred down.
Face
Real Techniques Buffing brush & contour brush
No7 Beautifully Matte make up base
No7 Beautifully Matte Foundation in Calico
Soap & Glory Kick Ass Concealer in Light
Rimmel Stay Matt Powder in Pink Blossom
Mac Mineralize Blush in Gentle
Eyes
NYX Jumbo Eye pencil in Milk for the base
Shades 5 & 6 in the Sleek Storm palette (5 on the bottom, 6 on the crease)
No7 Extreme Length Waterproof Mascara
Lips
Palmer's Cococa Butter Lip Balm
Revlon Just Bitten Kissable Stain in 001 Honey Douche
I recently went on a little spree which included quite a few No7 products and a few balm stains from Revlon which I'm currently loving. The new mascara I bought seems like a perfect dupe for the Benefit They're Real mascara so look out for some reviews from me in the future! Also despite the 'look' not being what I planned, I absolutely love it and I may have to try and recreate this! :)