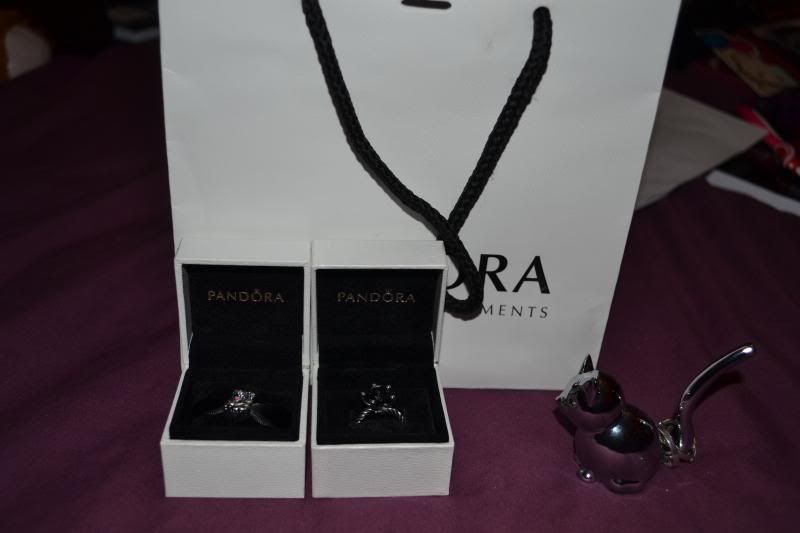 I remember the day when I said I'd never own a Pandora bracelet.... never mind a ring! Yet here I am owning them both, which I'm very grateful for. The charm which I have been lusting for since last year came from my mum (you're the best) and it's the most gorgeous/cute/awwwh charm in the world. The rose ring which I picked myself came from my wonderful boyfriend Tom.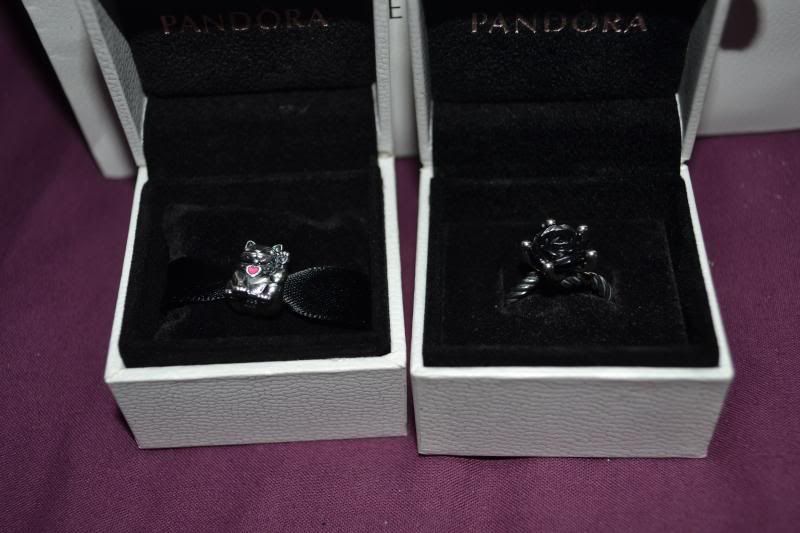 (ps. the cute little silver kitty was a Christmas present, it's actually a ring holder - how cute!)
One of my favorite parts of Pandora are the boxes! (how saaaaad is that) But the thing I love the most about some of their charms, this lucky cat included is the flick of colour on all of the silver. The little pink heart makes the piece, looks gorgeous and I love it. Both of them have only come away from my wrist while I've been at work.
Hallelujah jewelry that I love!