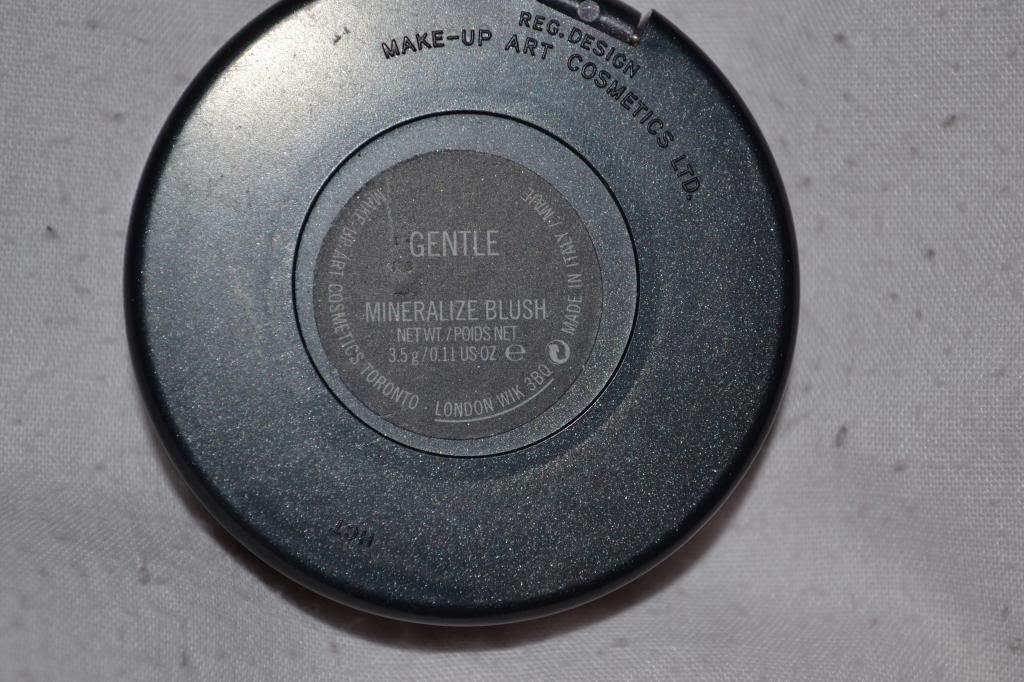 R.R.P - £19
First of all, how gorgeous is this colour??? I absolutely adore it - however if I'd have bought this for myself I would not of gone for this colour at first so I'm glad it was a present! My auntie has a habit of buying gorgeous pricey products she turns out not to like so in return me or my mum get them! (yay). In the pan it looks like a shimmery pink colour, however on the skin there's no shimmer and a soft pink colour which I absolutely adore.
I've seen from other reviews that it doesn't last as long as normal blushes (not that I'd know) but for me it lasts a full day at college or work and it looks wonderful, plus I don't need a lot of product so it's going to last me a long time! I'm so glad I got given this blusher, it's now a staple item in my daily make up, it's so gorgeous for casual everyday wear and it could be built up in colour for a night out!
Look how gorgeous it looks just swatched! I am so in love with this product as due to the fact it's a mineralize blush I feel it melts right into my foundation and doesn't stick out like a sore thumb like some blushers I've had. I'm really tempted to whisk myself off to a MAC counter and buy myself another one! It does seem rather pricey at £19 but it seems incredibly worth it and wonderful as a nice treat!
And here it is on! As you can see it's a gorgeous pink colour that just sits nicely on top with my foundation and to me just looks perfect! :)