So recently in a haul video I said I had bought S&G's concealer after much thought. Now I've read really good things about this product and I really wanted it as I'm a huge fan of the brand but I really didn't feel like paying £10 (!!) for the product, however in Boots it was reduced to £7 so it wasn't as bad plus I felt like treating myself! First thing I noticed about this product is it's gorgeous packaging, it's very retro and old school and I wanted it even more! I bought it in the lightest colour and I think it matches my skin tone perfectly! (Although my dark under eyes do fight the concealer hard, it works perfectly).
As you can see from the picture below there are 3 steps, 1 for under your eyes to brighten you up, 2 for covering up any blemishes and scars you want to hide and 3 with a little puff with finishing powder to set your concealer in place. Now I love the set out of the 'steps' it's very cute and easy to follow but also very simple.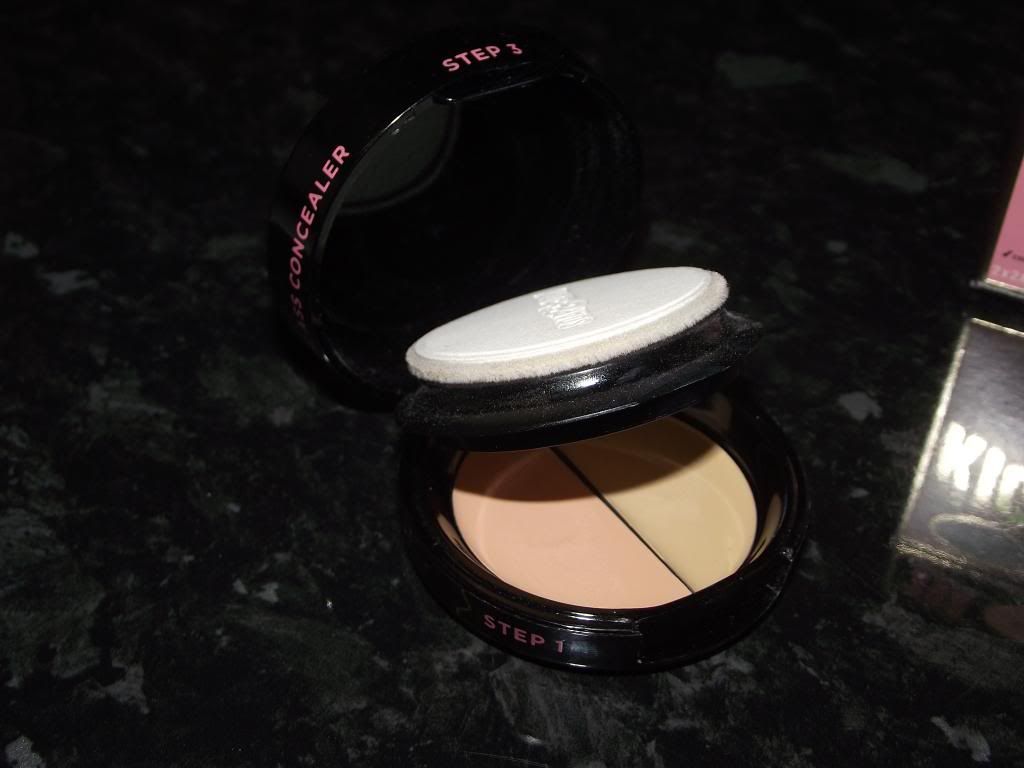 It was hard to show the swatches up against the flash of my camera but I hope you can see them well, as I said before these colours match my skin perfectly and they blend so well with my foundation, they are perfect for covering dark circles and uneven skin!
Now I bought this a few weeks ago and have used it nearly every day since and I love it, you don't need to use much of the product to cover up so hopefully this baby will last me a good length of time! It's easy to apply and doesn't look too 'fake'.
Have you tried any of S&G's make up products?