Recently I was given the most amazing opportunity to work with Money Supermarket and review a wonderful yet cheap gadget as part of their
Inspect-a-gadget
campaign. I jumped at the chance as I always love new technology. It was focused on budget gadgets and what would be cheap yet easy to use whilst on holiday. Us bloggers were given a selection of gadgets which ranged from a Mini Kobo reader to this Phillips Camcorder which were all around the £50 mark.
I decided to chose this little baby due to the fact me and several other wonderful bloggers have started up
Paperbacks & Beautyfacts
and using my new Nikon camera was a little tiresome as I still need to get the hang of it and the focus right on filming so I couldn't think of a better choice then this! Plus this camera films in HD which completed the package. This retails at £51.99 reduced from £99 (still on sale!) which was a bargain and it came the day after with free delivery which I was very pleased about.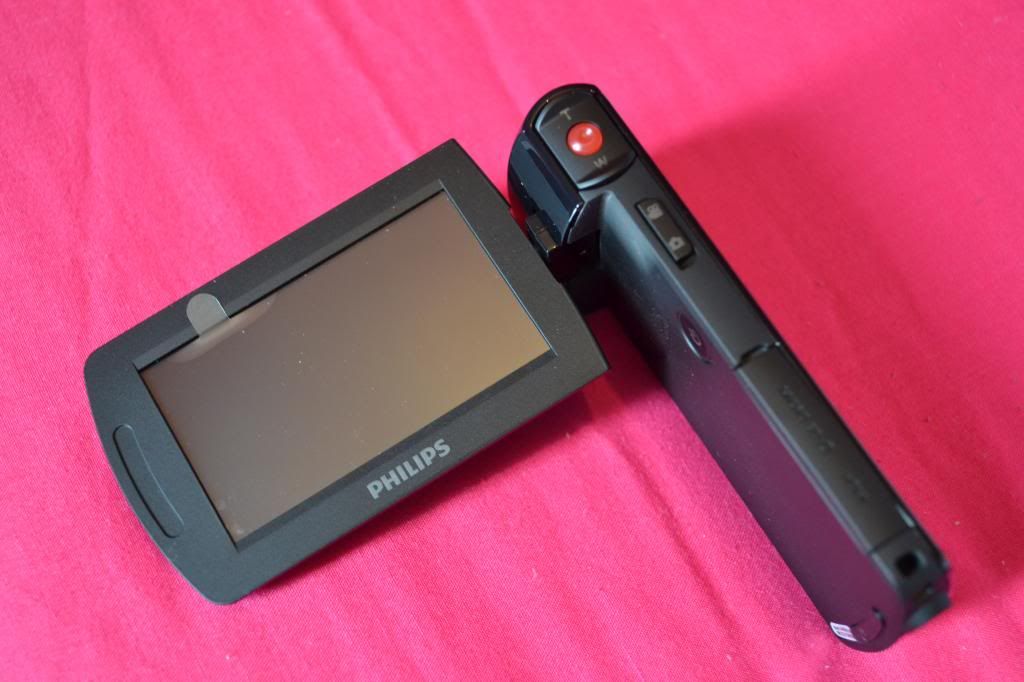 As you can see it's very small and compact so it's perfect for bbloggers on the move and holidaymakers plus even better as soon as you flip the viewfinder up it turns on making it perfect for catching those summer memories! At first glance I was wowed with the product, it looks very sleek and shiny, top notch so I was expecting great things. Overall the recording ability is faultless, it focuses well on faces, it has a 3" touch screen viewfinder making it easy to navigate and use. It records in full HD 1080p which I'm impressed with!
The only fault is it's internal memory... Without an SD card you get 14 seconds of film, if you're lucky. However it does take a micro SD card which can be picked up pretty cheap off amazon (I found an old one lying around at home) however with all these amazing features you can let it off with one tiny fault right? Also the little USB stick that pops out of the bottom is perfect for someone like me who has lost way too many cables for past cameras because it pops right into the computer.
A huge thank you to
Money Supermarket
for this wonderful opportunity and I can't wait to start recording Youtube videos on this baby!