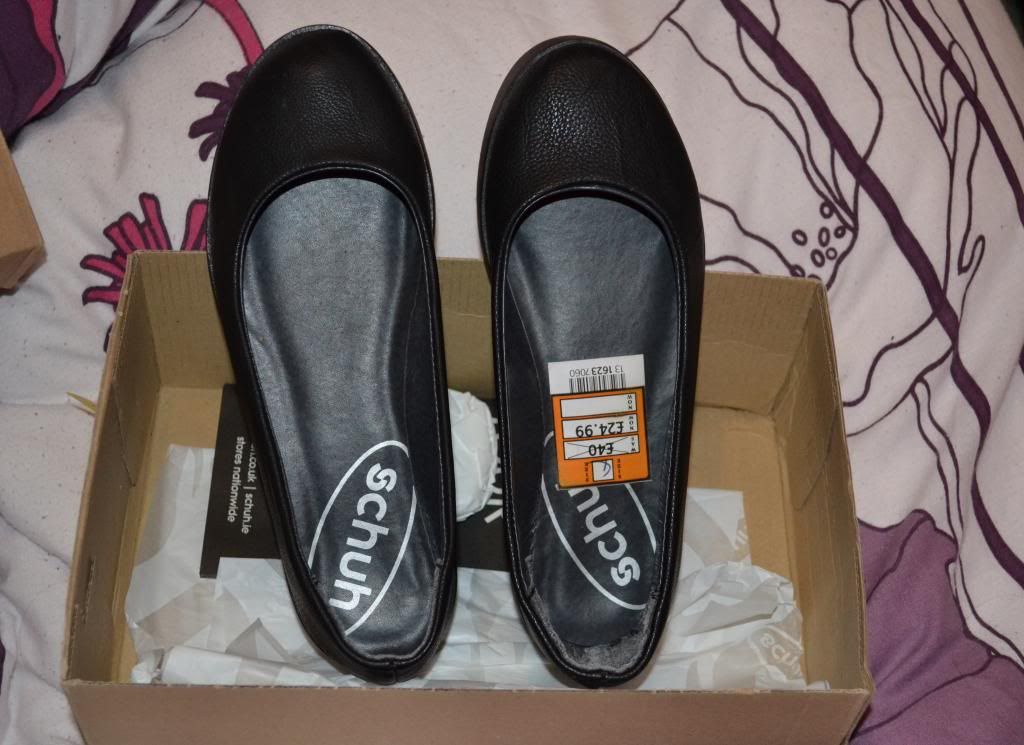 £25 in the sale.
£40 normal price.
Now I am a huge impulse buyer, I will get paid on a Tuesday, go out to town on the Wednesday and just buy buy buy and I don't even know why I buy the things I do, it tends to be make, clothes and shoes, oops! These were an impulse buy but I saw them and though 'need!'. I've been after some 'pump' type shoes for a while after my studded & plain pair from Matalan decided to break on me. I thought these were good value at £25 plus being from Schuh I definitely think they will last me.
I have always been one for pushing the boat out with shoe trends especially after getting 2" sole creepers a few years ago and calf high sliver Doc Martens. I thought these would suit me just fine. I absolutely love the sole on them, they are very 'me'. Plus I can just tell they will last me. They were in the sale and I saw them and though 'on they look pretty nice' and when I saw the size being a 4 I knew it was meant to be so I quickly snatched them up!
These babies fit like a dream and have tons of padding.
They are super comfy and I can't wait to wear them in summer!