RRP. £21.99
I know this collection is so hyped up it's unreal and plenty of people that don't own them always say, are they really worth all that hype and money?? YESSS. They are so worth it! I have never really used make up brushes at all, especially not for foundation or powder but these babies have taught me differently. Make up now is just so much easier to apply plus I get much better coverage and I don't use as much foundation as I normally would when using my hands.
I got my set off amazon for the bargain price of £17 which they lower to now and again and I snapped these up just after payday! If you've seen my most current wishlists I have been lusting over these babies for ever so long, I just wanted them so bad. I knew they would be perfect for me at the beginning and when I get more into the whole full face expensive make up they would help me and beyond that!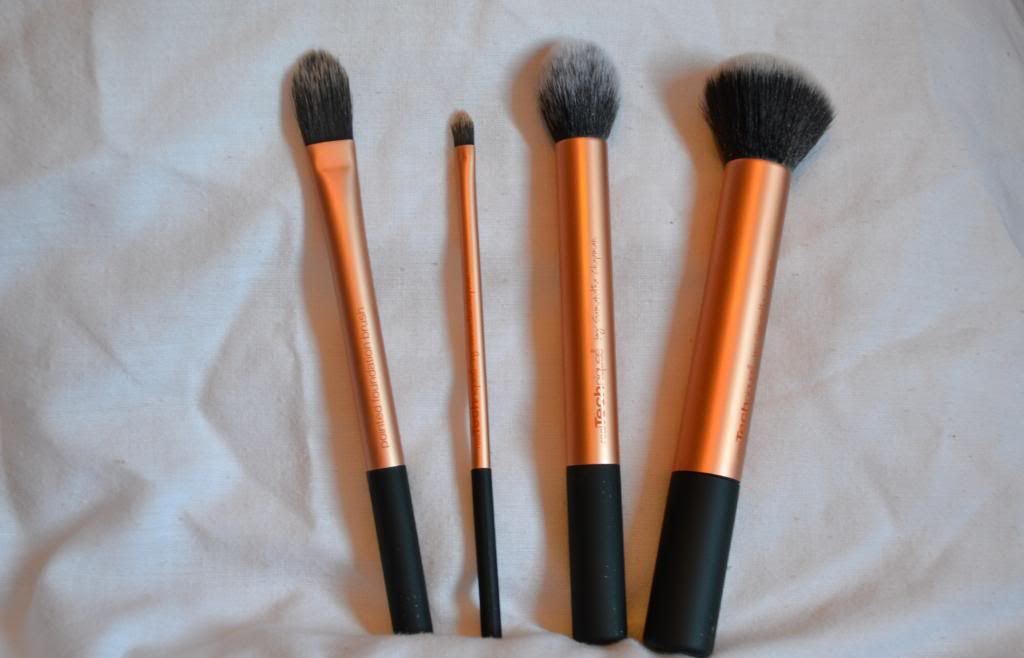 They are perfect for everyday use and I also have my eyes on the eye shadow set once I start using my palettes a little more. One thing I have to love about these brushes apart from their super softness, is (for someone forgetful like me) on the back of the brush they contain the brush names and in this set you get the detailer brush, the contour brush, buffing brush and the pointed foundation brush. This set literally has everything I need for every day make up. The one thing I want next from this lovely make is the blusher brush!
If you don't already own the Core Collection and want to try them out I would full recommend!