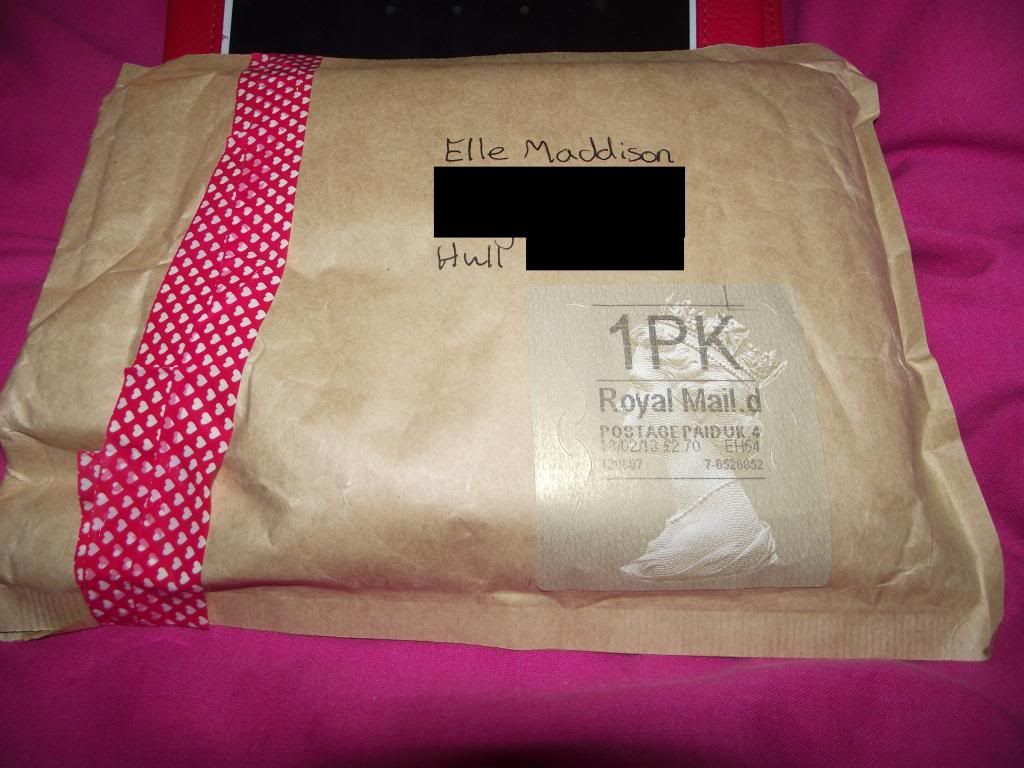 This wonderful giveaway was held by
Hayley
over at Water Painted Dreams when she hit 500 followers! I was ever so excited when she tweeted me to say I had won, I've never won a giveaway and it was fab to walk out of work to a tweet like that! It arrived the day after she posted it (woweee) which was last Tuesday with very cute packaging may I add.
I got some wonderful prizes. I've already swatched the palette shades and I've fallen in love! I can see why Hayley adores it so much.
♡ Sleek Storm Palette
♡ Boots Natural Collection hair mask
♡ Palmers Cocoa Butter lip balm
♡ YSL waterproof eyeshadow & lipstick in Rouge Pur 140
Everything I received is gorgeous, my second favorite has to be the lippy. I've never worn/bought plum colours so I'm excited to wear it!
Look how gorgeous this palette looks! The colours are well pigmented and their so glittery and there's even a pinky in there that looks wonderful. I know I'll have fun with this palette! Now I haven't had chance to wear anything yet but I can guarantee I'll show you all and the palette will have it's own review I love it that much :)
A huge thank you to Hayley for sending me these prizes, I adore her blog and she's ever so nice, go and check her out!