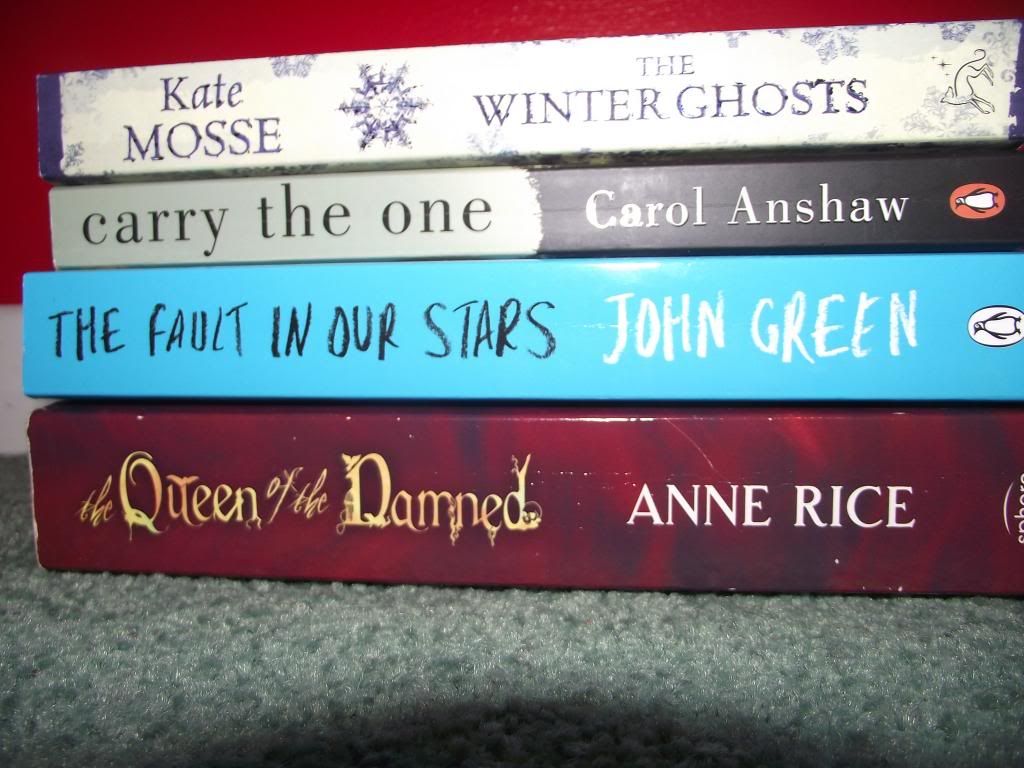 Queen of the Dammed - Anne Rice
Now I've read this boom before a few years a go and din't really enjoy it all that much, I felt it got a little boring and repetitive However reading it a few years later I absolutely loved and thought it fit in really well with the two other books before it. I really did enjoy it.
Carry the One - Carol Anshaw (
reviewed
here
)
This book was wonderful and strange at the same time. I thought it'd be rather morbid and depressing but it was exactly the opposite with lots of going ons and it really went in-depth on people's lives. I really enjoyed this book despite my original thoughts on it.
The Fault in Our Stars - John Green
(reviwed
here
)
Where do I start?? This book was absolutely amazing, warning thought I cried from the last chapter. However it is a wonderful love story with a big tragedy and the characters are amazing, I really got attached to them. Please read it if you haven't!!
The Winter Ghosts - Kate Mosse
This was another strange book too, but I ended up loving it. It's kind of hard to describe but it's got an old time period sense to it and well, you should just check it our for yourself, even if it is on wikipedia!
What have you been reading lately?